New Tesla Ceramic Coating from Kings Valet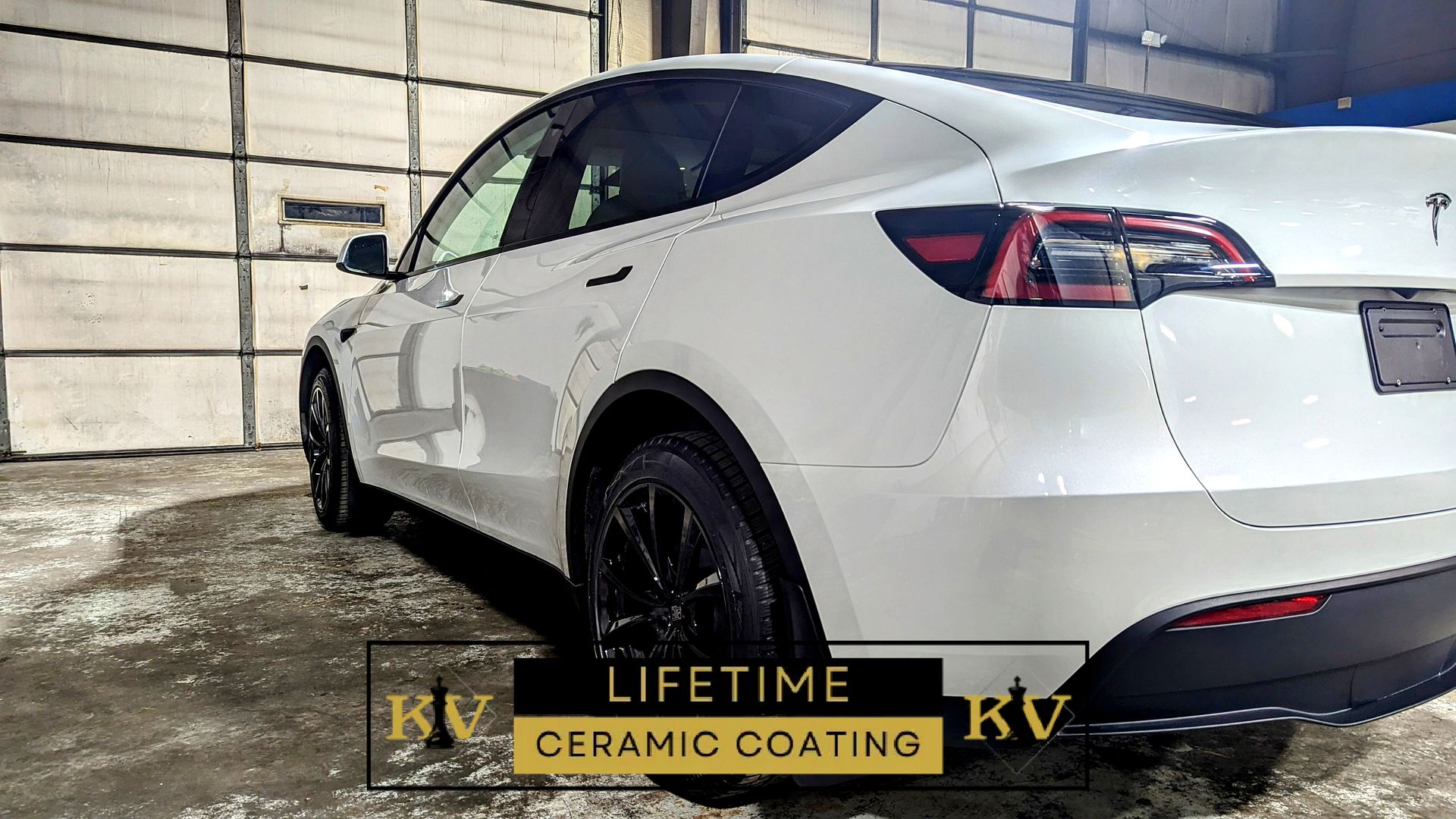 Teslas are everywhere now. Anyone living in Granger, Notre Dame or the surrounding areas in Michiana have seen it. You know on your next trip out to dinner you are likely to see a Model S or Model Y plugged up and charging around the corner. One great way to stand out from the crowd is to have a Ceramic Coating Installed by Kings Valet. It is among the best protection options for a New Tesla.
The biggest question lurking when purchasing a new vehicle, especially a Tesla is – How to protect it? Coating the exterior painted surfaces with a high gloss, easy to maintain, hydrophobic Ceramic Coating is a great place to begin! Kings Valet also offers Ceramic Coating for nearly everything else on your New Tesla; from headlights to the panoramic roof… unless of course you want to wrestle with etching from Indiana's hard water on that gorgeous UV rejecting glass.
… We could not be more pleased with the outcome. Communication was excellent and our vehicles look amazing! Scheduling was easy to do and we were given helpful tips on how to care for the vehicles in the future. I would not hesitate to use their services again…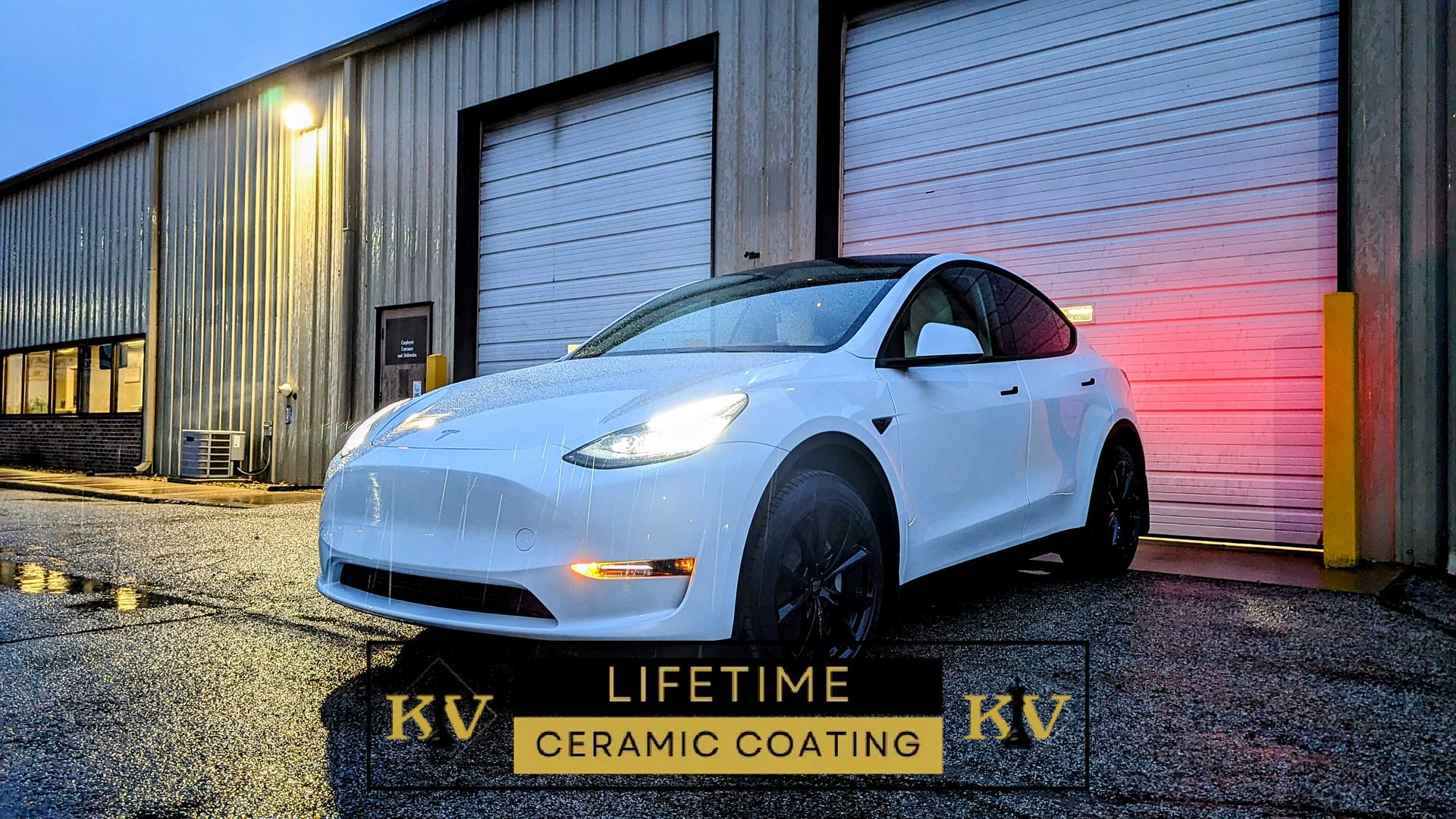 Incredibly Easy to Clean
Owners of a New Tesla see their vehicles as a prized possession (rightfully so). Is there anything more nerve wracking than trying to keep a New Vehicle looking… well, new? A Lifetime Ceramic Coating Program from Kings Valet will help preserve not only the paint, but the entire exterior of your car. Throw out your box of 28 different chemicals. No wax, no sealants – no more headache! Soap, rinse and dry. The end!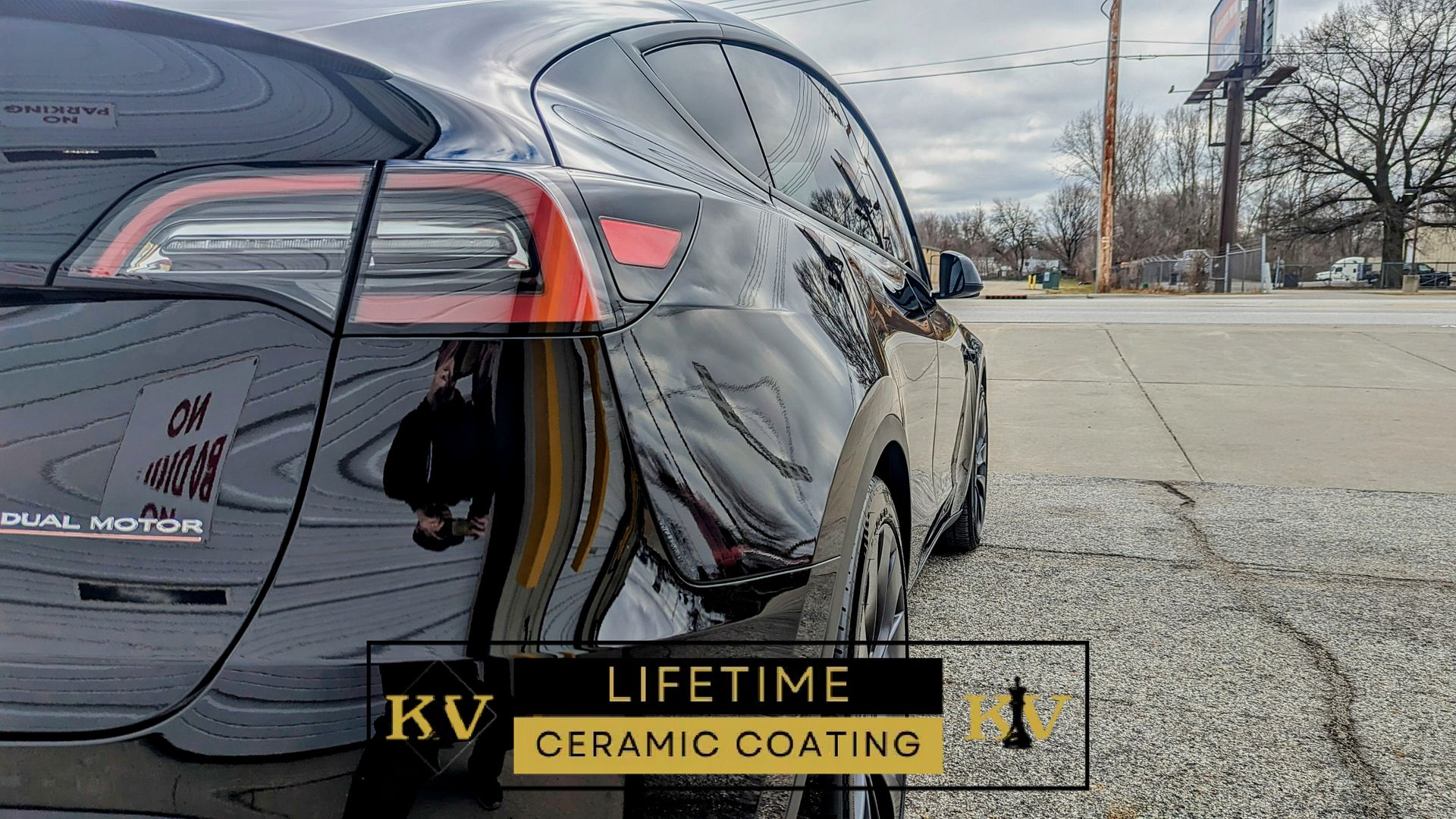 EXTREMELY High Gloss
Paintwork on New Vehicles is not what it used to be – Unfortunately, this includes Teslas, Corvettes and Camrys a like. The good news? Kings Valet includes an enhancement polish with every Ceramic Coating!  A Ceramic Coating from Kings Valet will have you at the level of shine and gloss your deserve! The best news? Sunlight reflects better for years meaning higher gloss. Seal in that amazing New Car look with Kings Valet. 
See the Showroom!
Peace of Mind - For a LIFETIME
Serene. This is the one word answer to describe how you will feel after getting your Lifetime Ceramic Coating. Your Ceramic Coating from Kings Valet cures as a hard hydrophobic protective layer. Mother nature does not stand a chance against your Paint Protection. Bird droppings, bug guts and hard water will NOT etch your paint! Even when left for days, they can be easily polished off your Ceramic Coating. 
Free Maintenance for Life
 is included – this is why we say "It's not just a package – its a program."
The Best Tesla Ceramic Coating Option in Michiana
At Ceramic Coating by Kings Valet, they have made special efforts to perfect the coating process for Teslas.  If your goal is to keep the exterior easy to clean and looking BETTER than the day you bought it – Kings Valet is only a call or click away. Kings Valet reports to Carfax with every service to ensure you get the most value at resale time. 
Serving all of Northern Indiana and Southern Michigan.
Recent Kings Valet Reviews from Tesla Owners Like You!