Kings Valet Offers
Everyday Protection

with their 5 Year Ceramic Coating!
Picture YEARS with no worries about maintaining your vehicle's showroom new look. You walk out to a clean reflection of yourself in your car every day in the garage; a DEEP gloss. You can wash it in minutes; not hours (and throw away the wax). No worrying about environmental factors like bug guts – bird droppings or the salt of the roads in winter. All of this is possible through Kings Valet 5 Year Ceramic Coating Package. We promise you'll outshine your neighbors or we guarantee 200% Money Back.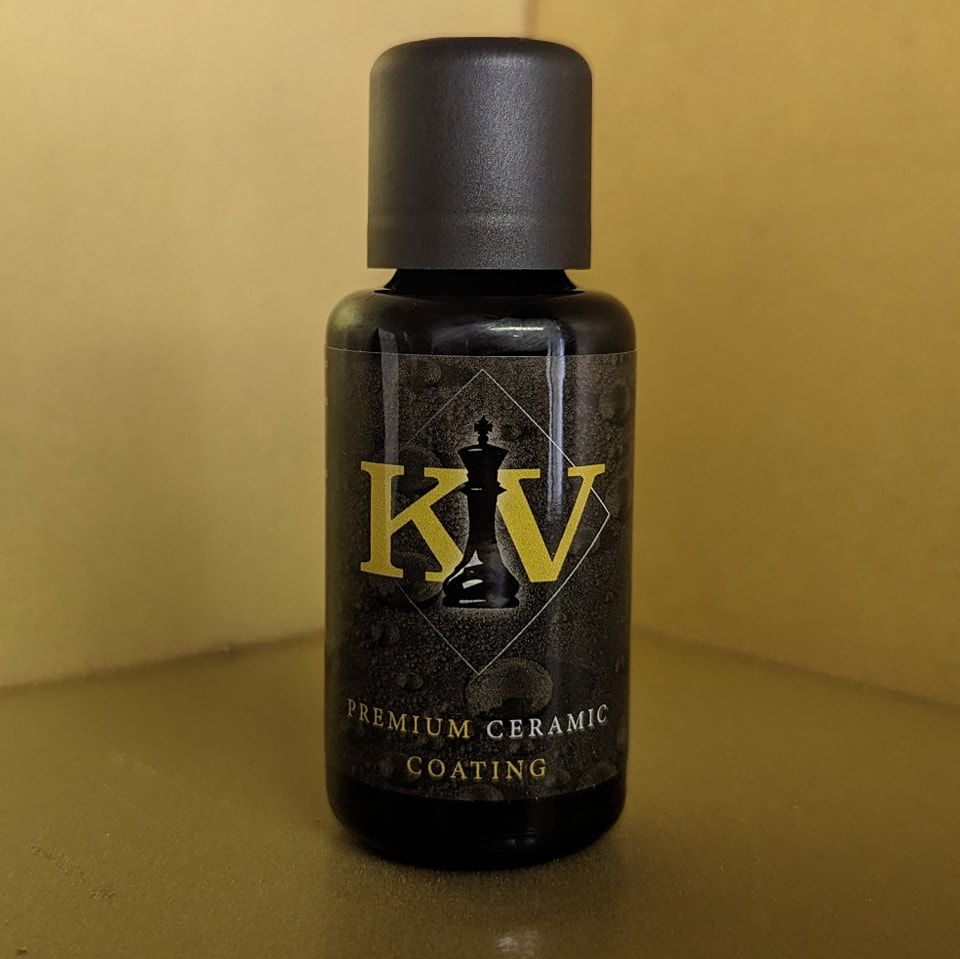 Kings Valet IS Ceramic Coating!
When you are craving a tender, juicy steak and want the best service – do you dine at…
Applebees: where they offer a little bit of everything OR
Ruth Chris: the specialist in steaks and luxury experiences
Kings Valet is the ONLY company in the Michiana area so invested in Professional Grade Ceramic Coating Installation that they have their own brand! Yes, their own IN-HOUSE brand of Ceramic Coating. Kings Valet Ceramic Coating is the ULTIMATE in Gloss, Protection and Ease of Maintenance.
New Car Specialists
Kings Valet Focuses on New and Luxury Vehicle Paint Protection. It is essential that the day you pick up from the dealership – you have already planned for a Ceramic Coating. The faster you protect, the lower the cost. 
Upgrade to a Lifetime Coating!
This Program includes Free Maintenance for Life, a 200% Money Back Guarantee and Lifetime Warranty!
This Program includes Free Maintenance for Life, a 200% Money Back Guarantee and Lifetime Warranty!
Every Day Protection
5 Year Coating
Full Exterior Detail

Buffer Applied Polish

Decontamination Bath

5 Year Coating to Paint
$150 Annual Inspections
$50 Maintenance Washes
200% Money Back Guarantee

(5 Year No Fine Print Warranty)
Lifetime Coating
As Long As You Own The Vehicle
Full Exterior Detail

Buffer Applied Polish

Decontamination Bath

Lifetime Coating to Paint
$0 Annual Inspections
$0 Maintenance for Life
200% Money Back Guarantee

(Lifetime No Fine Print Warranty)
If I could give six stars, I'd be upset I couldn't give seven.
5 Star Reviews on Google / Facebook
Common Questions Asked of Kings Valet
What is Ceramic Coating?
Ceramic Coatings bond with your vehicle's clear coat and form a long lasting, high gloss "Nano Coat" barrier. Ceramic Coatings repel water, environmental factors and even prevent lackluster. It protects, enhances and strengthens one of your most valued investments.
When Should I Have Ceramic Coating Installed on My New Car?
The day you buy it – The longer you leave your vehicle unprotected the higher the risk. Kings Valet understands many people buy cars around the holidays then want to wait for spring to stop in for service. Yes, it will get dirty the day you leave if you have Coated Coated during winter – but this is a MUCH better option than driving around unprotected. Your car will face winter eventually – it might as well be protected from the first day!
Dealership "Ceramic Coatings"
RUN AWAY.
This is not to lock you into business with Kings Valet… Even if you use a "rival" shop locally, please never use a dealership for your paint protection.
Ceramic Coating should take 24+ hours to install and cure. If it can be sprayed on your car or truck in the 30 minutes you are in the finance office… you just got ripped off. It will wash off your car or truck as fast as it was installed.
What Happens After Booking / During My Appointment?
You will recieve an email confirming your booking once the form below is completed. This email will contain a link to a blog post detailing the standard schedule Kings Valet follows. (You can also check this post out now HERE)
Do You Offer Pickup / Delivery Of Vehicle?
Kings Valet Offers Pick Up and Drop off to ALL of Michiana – Just ask. It is a complimentary service up to 10 miles and a nominal charge beyond 10 miles. This small charge is just intended to cover gas and time – not make any form of profit. 
Do You Offer Payment Plans?
Indirectly – Yes. Kings Valet partnered with Wisetack to offer a "monthly payment" option (financing). The rates can be as low as 0% and terms can be as long as 2 years. It is simple interest; with NO early prepayment penalties. You can pre-qualify here: https://wisetack.us/#/z8ass6v/prequalify OR for more information click on our "Financing Page" (top menu). There is NO affect on your credit to see if you qualify (it is a "soft" not "hard" pull).
Kings Valet does NOT make any form of kick back or commission when you finance – in fact they still pay 3% in fees to process the transaction. This means cash is still King.